The Solution For Cellular Designs
Gerdau PS "Flat Sheet Piling" sections consist of a web with thumb and finger interlocks at each end. The interlocks are designed to resist high tensile loads, but the section has very little beam strength, i.e., section modulus.
When properly interlocked, this three-point contact interlock system can withstand severe setting and driving conditions and still function as intended. Gerdau PS sections provide the highest swing to interlock strength ratios available. This enables a wide range of project designs, from small radii connecting arcs to very large diameter cells.
Click here for a full guide to PS – Flat Sheet steel sheet piling properties.
In projects across the globe, Gerdau PS sheet piling has been effectively utilized in both closed and open cellular designs for a wide range of projects, including:
Bridge abutments

Graving docks

Bridge pier protection

Deep draft bulkheads and docks

Cofferdams

Mooring dolphins

Levee construction

Erosion control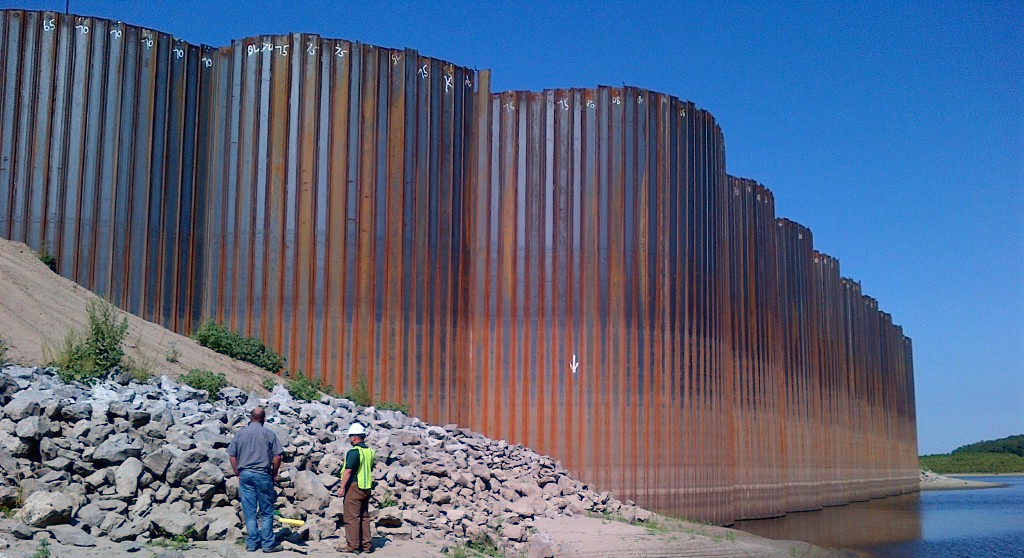 Contact us to learn more about the benefits of using hot-rolled steel Gerdau Flat Sheet Piling for your next project.